How to turn a sketch into a fawa?...easy...I took the sketch they gave me:
...
¿Cómo convertí un boceto en fawa?...fácil... tomé el boceto que me dieron: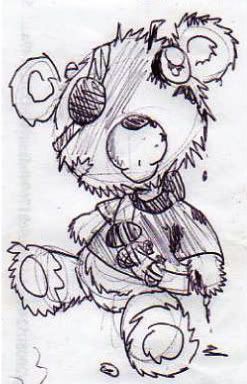 started cutting the fabric...some hours later
voila: a bear calle amo bear...
sometimes when two heads come together a fawa is born...or made in this case...
...
comencé a cortar la tela...unas horas después
voila: un osito llamado 'amo bear'...
a veces cuando se juntan dos mentes nace un fawa...o se hace en este caso...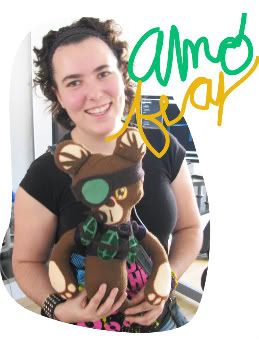 This is the happy new fawa owner, with the comissioned fawa I made.
I loved giving this very specific idea life.
...
Ella es la feliz dueña del fawa encargado.
Me encantó dar vida a este boceto.